Social Media Marketing: How to set up & grow your social media for blog & businesses (Facebook, Twitter, Pinterest, Instagram, Google +)
Social Media is an integral part of running a business and blog these days, I will teach you how to set-up, manage & grow your social media with ease. *Free printables to keep track of your analytics included. 
$15-$25 per a Social Media account
This is a one-time service, I do not do ongoing social media management at this time.
Images & Graphics: beginners guide to design & layout
If you have a website, shop, social media or blog, the right images can make a big difference on how your customers see you. I will show where to get free stock images, how to use them, and how to edit them for your needs.
$25
Freelance Writing: online articles or printed
Please contact me with the details of your project.
I love to guest blog on other blogs, feel free to reach out to me so we can collaborate 🙂
I've done several website reviews, including revamping my own e-commerce site several times. I will give you an honest review of your web-pages, ease of use and what is missing and can be fixed from a customer's point of view. A detail report including checklist will be emailed to you within 3 business days of review.
Homepage + 10 pages $25 each additional pages $2.50
Is your blog new or are you wondering why you're not getting the right type of traffic or maybe you want to increase your affiliate leads? I can review your blog and show you what to change, the best plugins & affiliates secrets with you.
$15-$25
Product Reviews: I will only review products that fit with my blog/niche & helpful to my readers.
Please contact me so we can make sure your product is a right fit for my readers, this is only fair to them, me & you 🙂
I will review your product and publish an honest review on my blog with links back to your site & social media.
Feel free to contact me here so we can discuss the details… See this sponsored post by Crayola for an example.
We can do an ad swap or place a banner on my blog, please contact me for details.
I'm always happy & willing to help another WAHM out, click here to get in touch with me… and grab yourself a cup of coffee and let's chat about business!
What My Tribe Says About Me:
Kami has been a joy to know….she is very much a go-getter.  She always inspires me to be a better person…..be a better business owner.  I believe Kami was put in my life for a reason and she continues to motivate me to always go for my dreams and work smarter! – Jen @

LilyBrookeVintage
#MyTribe #MyGirlSquad #Goals #IWorkWithTheBest
 Kami has been instrumental to the growth and success of my website. Her knowledge and experience has tremendously helped me. Online world is such a big ocean to swim. Kami helped and guided me to the ever changing online rules and what works and what doesn't. She has extensive SEO knowledge. I would truly recommend her on any online needs from blogging to website creation. – Monica @

BabyBlushBoutique
 #WAHM #SAHM #GirlBOSS
With her classy style and "get things done" attitude, Kami's blog is the perfect place to learn how to be the best you on social media. She has a knack for connecting with fans on social media and getting raving fans. I've learned so much from working with Kami from increasing social engagement on my Fan Page to being on top of the changing dynamics of social media today. I would definitely encourage those looking to understand how to "do" social media to contact Kami today! – Sabrina @ GPS For Your Business
My Networks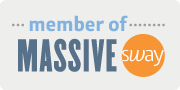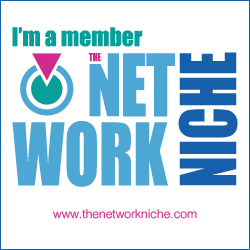 Note: This post contains some affiliate links, see my discloser policy here.
The following two tabs change content below.
Blogger At FaithfullyMeBlog
Kami is a wife, mother to 3 kids, blogger, owner of an e-commerce boutique. A coffee lover, wanna be crafter, food enthusiast, fashion follower, & nature admirer.